Though it may have been a New Yorker who first coined the phrase, Charlestonians have always believed there's no place like home. This veneration of the hearth shows up everywhere, from the delicate detail lavished on the lowly iron gates of a house on the peninsula, to the elaborate lengths to which a Charlestonian will go to defend its castle - think of the Civil War. Perhaps it's no wonder, then, that Comfort Keepers has flourished since opening its Mount Pleasant office. After all, one of the company's primary objectives is to help seniors to continue living in the privacy and comfort of their own homes by offering clients a wide variety of non-medical services.

Years ago, parents usually lived near their children. Since there were far fewer dual-income families, someone was usually available to provide assistance to their elderly parents. If seniors needed a ride to the doctor's, a trip to the store, errands run, meals prepared, or housework performed, a child or grandchild pitched in and helped. Today, almost 70% of families live in dual-income households, and this complicates matters when trying to provide assistance to aging parents. The situation becomes even more difficult and stressful when family members live hundreds of miles away.
At this point, many families discuss moving the parent into an assisted living situation, but such homes are expensive, and many seniors much prefer the independence and familiarity of their own homes. The whole process of hiring help from the newspaper can be troublesome, unreliable, and even unsafe. Recruiting, interviewing, screening, paying Social Security and other taxes, as well as worker's compensation, take a huge amount of time and energy, adding one more burden to a senior's already overcomplicated life.

That's where Comfort Keepers comes in. Comfort Keepers thoroughly screens and formally trains its homecare professionals in advance, before they arrive at the senior's front door. To become a Comfort Keeper, an individual must pass a rigorous interviewing process and thorough background check. "It's very important to us and our clients to have honest, dependable and friendly caregivers," says Comfort Keepers owner Howard Arnoff, who points out that even after passing the company's extensive screening process, a new Comfort Keeper is then bonded and insured for the client's protection.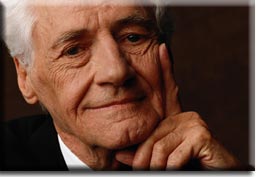 Seniors make up the majority of Comfort Keepers clients. "For some," Arnoff explains, "we're the only alternative to having to leave their own home. But other seniors simply enjoy having a 'personal assistant' around to make their active lives more comfortable and convenient." Comfort Keepers also serves a number of new mothers and others of any age who find they can use a little assistance around the house.
A major advantage to in-home care is the affordability compared to nursing homes or assisted living centers. More importantly, Arnoff points out, Comfort Keepers offers one-on-one service and thoughtful companionship. For that reason, Arnoff says, the company does its best to match the caregiver's personality with that of the client. "As a result," he says, "it's quite common for caregivers and clients to become the best of friends."
Be it ever so humble,
There's no place like home.
- John Howard Payne
Comfort Keeper caregivers are available by the hour, by the day, or by the week, and since clients choose only the services they desire, a package can be designed to fit almost any budget.
Ultimately, Comfort Keepers' vital combination of human interaction and practical assistance not only helps seniors continue living independently in their own homes, but often produces a second benefit for the entire family. "Since Comfort Keepers helps reduce stress, worry and guilt over a seniors' well-being," Arnoff explains, "the time family members spend with their loved ones can be quality time."